A statement from his family says he died from complications from heart surgery he had to relieve four blocked coronary arteries on 7 August. The statement did not say where Armstrong died.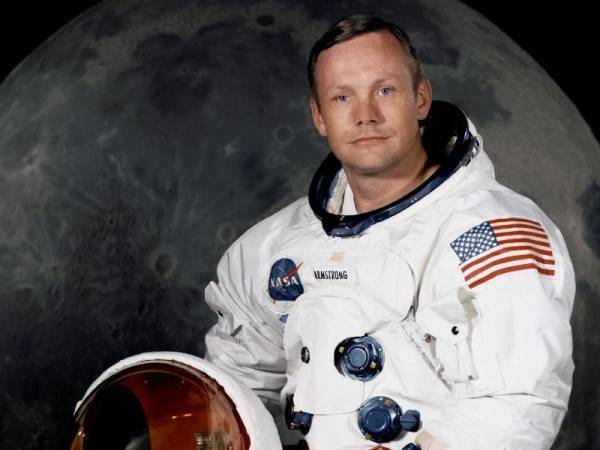 Neil Armstrong. 1930-2012. Image Credit: NASA

He set foot on the Moon on 20 July 1969, famously describing the event as "one small step for a man, one giant leap for mankind".
US President Barack Obama said Armstrong was "among the greatest of American heroes – not just of his time, but of all time".
Last November he received the Congressional Gold Medal, the highest US civilian award.
He was the commander of the Apollo 11 spacecraft. More than 500 million TV viewers around the world watched its touchdown on the lunar surface.
Neil Armstrong's first step on the moon and his historic speech. Video Credit: NASA

Armstrong and fellow astronaut Edwin "Buzz" Aldrin spent nearly three hours walking on the moon, collecting samples, conducting experiments and taking photographs. "The sights were simply magnificent, beyond any visual experience that I had ever been exposed to," Armstrong once said.
'Reluctant hero'
Mr Aldrin told the BBC's Newshour programme: "It's very sad indeed that we're not able to be together as a crew on the 50th anniversary of the mission… [I will remember him] as a very capable commander."
Apollo 11 was Armstrong's last space mission. In 1971, he left the US space agency Nasa to teach aerospace engineering.
Born in 1930 and raised in Ohio, Armstrong took his first flight aged six with his father and formed a lifelong passion for flying. He flew Navy fighter jets during the Korean War in the 1950s, and joined the US space programme in 1962.
Neil Armstrong. 1930-2012. Image Credit: NASA
President Obama described him as "one of the greatest American heroes of all time"
Correspondents say Armstrong remained modest and never allowed himself to be caught up in the glamour of space exploration. "I am, and ever will be, a white-socks, pocket-protector, nerdy engineer," he said in February 2000, in a rare public appearance.
In a statement, his family praised him as a "reluctant American hero" who had "served his nation proudly, as a navy fighter pilot, test pilot, and astronaut".
The Apollo 11 crew portrait. Left to right are Armstrong, Michael Collins, and Buzz Aldrin. Image Credit: NASA

The astronauts of 1969's Apollo 11, the first manned Moon landing mission:
– Neil Armstrong: Commander of Apollo 11 mission and first human to set foot on the moon. Left NASA in 1971, taught engineering at the University of Cincinnati, and later became chairman of electronic systems companies. Died Aug. 25 at age 82.
– Buzz Aldrin: Lunar module pilot for Apollo 11. Second man on the moon after commander Neil Armstrong. Left NASA in in 1971 and returned to Air Force. Wrote several books including "Return to Earth" and "Men from Earth." Advocate for future U.S. space exploration and frequent lecturer. Age: 82.
– Michael Collins: Command module pilot on Apollo 11 and circled the moon while colleagues Neil Armstrong and Buzz Aldrin landed. Left NASA in 1970 and became first director of the Smithsonian Institution's National Air and Space Museum in Washington. Wrote "Carrying the Fire," considered one of the best insider space books. Age: 81.
Sources: BBC and The Associated Press